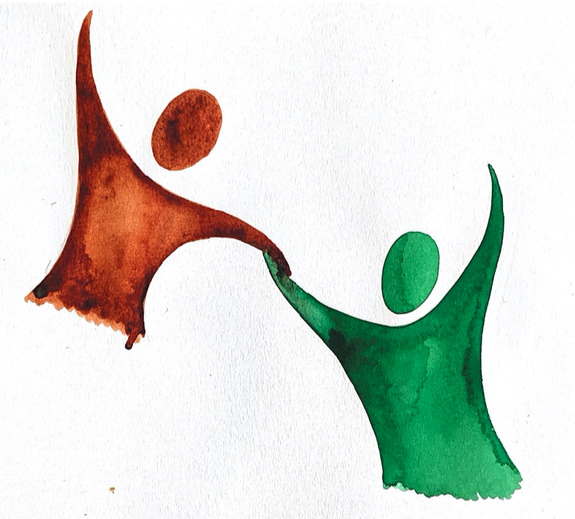 What do you do when you don't know what to do
Your friend just lost a beloved pet. What do you do?
A close family member lost their house in a flood, or maybe they were robbed or something very painfully personal happened to them. How can you help?
You, yourself, have just experienced a trauma (or have been holding onto something that happened long ago). What do you need?
A whole community suffered a disaster of some kind–fire, earthquake, disease, conflict. Can you make a difference?
We recommend using Psychological First Aid or PFA? 
PFA  is a peer based process designed help people process trauma or emotional suffering. 
This is not a medical or therapy approach to trauma. And yet, it is an effective response to be used by anyone who wants to be supportive and helpful in a crisis.
Can we use PFA to heal our outer and inner wounds? 
PFA is about learning to listen in the right way, in a deep way, in a human way that can bring healing and resilience. This PFA course revolves around listening skills. It's easy to practice and it's easy to share. And, we explore many aspects of wellness that can support healing. 
Can we use PFA to promote healing in communities? 
Our PFA approach is holistic and centered around community wellness. We recognize the importance of community in any healing and recovery process.  
Why do we stress Community Wellness?
We humans are all social creatures, regardless of how our cultures define community. Each society has its own way to be in community. For example, one of the traumas of the COVID pandemic was that protocols forced people into isolation. For the elderly and high risk groups, this has meant very long periods of time without critically important social connections. And we can find many other examples across the world. 
What will you gain in this course?
By the end of the course, you will be familiar with the components of an effective PFA practice, including deep listening, engaging the community or individual resilience and promoting holistic/systemic recovery. To put it simply, you will know what to do when others around you don't. 
Course Facilitators:
Dr. Patricia (Pat) Omidian holds PhD in Medical Anthropology from the University of California, Berkeley/ San Francisco and has worked in Afghanistan, Pakistan, Japan, Mexico, and Liberia developing psychosocial support, mental health and community wellness programs. She has conducted trainings in psychological first aid, gender awareness, psychosocial support and self care for communities and in universities in an additional 12 countries.
Anna Willman has a Master's degree in International Studies from Claremont Graduate School and a Masters in Comparative Politics from Columbia University.  She was a Fulbright Scholar in Zagreb, Yugoslavia, in 1971 and 1972.   She has served as Chair of the Oregon State Commission for Women, President of Oregon Women Work!, Chair of the Douglas County Gender Equity Team, President of the League of Women Voters of Umpqua Valley, and  board member for Project Literacy.  She retired in 2008 after fourteen years as director of the Confidence Clinic, a Focusing-oriented community wellness program for women.
Sherene St. Cyr holds an MA in Counselling Psychology with an emphasis in Indigenous Practices of Healing. The focus of her life's work is supporting Indigenous wellness from the Mazatecos in Mexico to the Yupiks in Alaska. She is of Mexican- American descent and a settler on the Taku River Tlingit Territory.
Join us for a 5 Session online course (12 hours instruction time)
The Course begins on October 3, 2023 (8 AM PT, 11 AM ET, 1500 UT time)
October 3, 10, 17, 24, 31
We are limiting enrollment to 12. Click here to sign up!