How we work in community
Our approach
No country is set up to meet the mental health needs of their population. This is why Psychosocial Support and Community Wellness are important.
Read more
What is Psychosocial Support?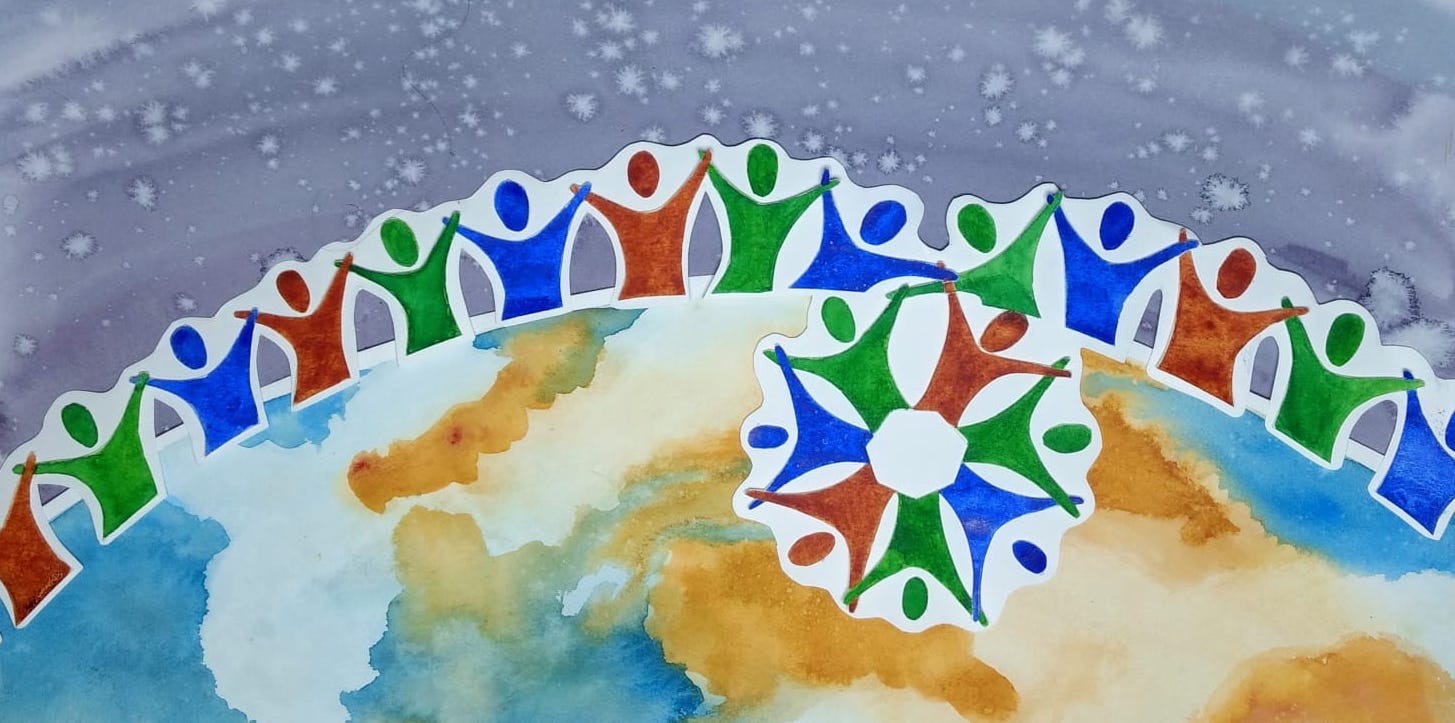 Psychosocial support (PSS) acknowledges that we humans are social beings and that in order for us to be psychologically healthy, we have to recognize our social connections. At Focusing Initiatives, we say that each of us needs a healthy community for true psychological well-being.
Psychosocial support also recognizes that in times of trauma and after traumatic events, some people will need professional care. Yet, even in times of crisis, most people recover and thrive through their enduring social support systems, shared norms and values, and inner resilience.  PSS techniques are designed to support and promote these internal and inter-connected strengths and values. And in some cases, the recovery process brings about stronger connections, increased resilience and improved social systems.
Read more